Student Advisement
Whether you have questions about tuition, classes, what to do after graduation, or just need a person to talk to, our staff and administration are here to guide you—both during Machon, and afterwards.
Dean Esther Braun and Mindy Brezak, Machon L'Parnasa advisors, are always available to help. You can knock on their doors at any given moment, and they'll welcome you with a warm smile and 100% of their attention.
They can help you with:
Program/courses selection
Career counseling
Tutoring arrangements
English as a Second Language (ESL) assistance
Job placement
Registration assistance
Selection of major
Personal advisement
Scheduling assistance
Student Advisors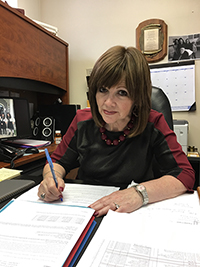 ‌Mrs. Esther Braun
Dean
Veteran educator and director of Machon L'Parnasa since its inception in 1998, Esther Braun has been guiding students at Machon L'Parnasa for sixteen years. She received her B.S. in Business Administration and Management from Brooklyn College. Want to make an appointment? She'd love to hear from you. Call (718) 871-2101.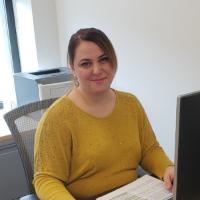 Mrs. Diana Yusufova
Academic Advisor
Hello! I'm Diana Yusufova, the educational guidance professional at Machon L'Parnasa. 
In keeping with Machon's reputation for a warm and caring environment, I meet with students individually to assess their career intentions and guide them in taking the appropriate courses for attaining their goal.
Many times, students have special requests that I try to accommodate. Along with our director, Esther Braun, I create the course schedules for each semester, anticipating scheduling difficulties that students might encounter such as two required courses scheduled at the same time, and rearrange them, giving students a smooth and problem-free registration. 
Even during the semester itself, students avail themselves of my availability and seek my advice on a whole range of different problems.  My whole purpose is to make our students comfortable in the college environment which is a key ingredient in the recipe for success.
Want to make an appointment? She'd love to hear from you. Call (646) 495-3816.
diana.yusufova@touro.edu